Updated in December 2021 to reflect big changes in the used car market – see below*
The easiest and least risky way to sell your car is to part-exchange it at a dealer or trader. This is also known as trading in. This is likely, however, to get you a poor price for your car. There is often the added and complicating factor of the dealer or trader discussing the price he or she will offer you for your old car at the same time as negotiating the price you will pay for the new one. This can become confusing and it is usually the dealer or trader who will benefit.
If you do decide to trade in when buying, I can help you with this by either explaining the best ways to approach the process, or by coming with you and assisting at the dealership.
Alternatively, you can use one of the specialist car buying services out there. Again, these will often offer a poor price for your car. They will also often offer a price on the phone or online and then reduce this once you have made the effort to take the car to them, using minor marks and other wear and tear on your vehicle to drive the price down.
*However, from mid-2021 and now into 2022,  the second hand car market has changed dramatically. Due to Covid causing significant supply-chain difficulties, there have been long delays for people ordering new vehicles. This, in turn, has led to less second hand cars being released onto the market. As a result, prices for used cars have soared. Currently, in December 2021, this means that some of the internet-based car buying sites are offering high prices for vehicles. This may mean, for a while longer, that selling to one of the companies will achieve a similar price to a private sale, with none of the associated hassle. Please ask for my advice here as I have used several of these companies recently.
Selling your car privately will usually ensure that you get the best possible price for it. This can be very time-consuming and it can be daunting having people coming to your home to view the car, asking you questions and wanting to go for a test drive.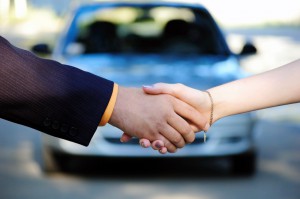 I can help you with this. I can advise you on where best to advertise your car, how to present the advert to make the car as appealing as possible, and how to deal with the people who come to see it.
Alternatively, I can do all the work for you. I will photograph your car, find out about its history from you, the previous owners and records held on main dealers' systems, advertise it for you and deal with the potential purchasers on your behalf. I have done this many times successfully before and know that a quick, effective sale at the best price is often a direct reflection of the time and effort put into the advert added to the effective handling of the buyer and his or her needs.