Tyres can be very costly, particularly with larger diameter wheels – 19″ or over. Sourcing them directly from a car dealership is likely to cost you quite a lot more than you can achieve elsewhere for the same tyres. There are several websites who will either deliver to your door or help arrange fitting locally for you.
I can either advise you where to go, or arrange this for you. I will find the right tyres for you at the best price possible.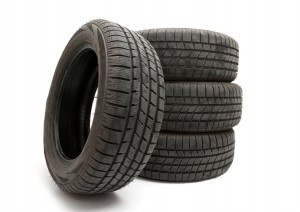 Winter tyres have become much more popular in the UK in recent years. The common misconception is that they are primarily for use on snow and ice. This is not the case and they could really be better described as 'cold weather tyres'. Whilst they do perform much better than summer tyres on snow and ice, they are designed to perform better, both in terms of braking and lateral grip, at temperatures less than 7 degrees Celsius.
Another misconception is that four wheel drive (4WD) negates the need for winter tyres. It is true that 4WD will give you improved traction, but it will make no difference to your braking or cornering abilities if your tyres aren't up to the job. There are several videos and articles online which show cars with 2WD wearing winter tyres outperforming 4WD cars on snow and ice.
Note that many other Northern European countries have made the fitting of winter tyres between November and March a legal necessity.
Some manufacturers are now offering winter wheel and tyre combinations for the colder months and offer to store your summer wheels and tyres over the winter. Another option is to put winter tyres of the same size as your summer ones onto the same wheels and just store the other set of tyres when not in use. These services are not cheap, however.
By shopping around you can source either alloy or steel wheels with winter tyres for less than you might think. For example, 18″ low profile tyres can cost £100 each (fitted) for a quality brand. A smaller set of steel wheels (16″), which would fit the same car, with good quality winter tyres, balanced and fitted, can be sourced and delivered to your door for about £450. This would then provide you with better traction for the November to March period, whilst also preserving your more expensive summer tyres for that period, allowing them to last much longer overall.
If you would like me to find you some winter wheels and tyres, or just source some winter tyres for your current wheels, please contact me.
Or, if you just want to discuss this with me to find out more, please get in touch with no obligation on your part whatsoever. I would be happy to help.