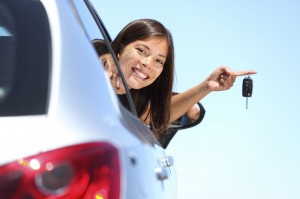 Your first decision here is which car to buy. Many people will know exactly what they want, but may not have the time to find it. If this is you, please go to my car sourcing page.
If you don't know what to buy, let me help you with this. Among the things to consider are:
Budget, vehicle age (new or used), size of vehicle, engine/battery size, petrol, hybrid, electric or diesel, how many people you want to carry, depreciation levels, annual mileage, reliability, safety, comfort, ownership satisfaction, carrying pets, towing.
There is a great deal to be found online about which car to buy. However, it can be time-consuming to go through all this, and opinions vary. I can cut through the mass of information and give you a constructive choice based on your specific needs.
Are you, for example, buying a car for a new driver? I can help you choose and find a car that is cheap to insure but also safe and reliable.
I can also advise on which of the myriad finance options – cash, bank loan, PCP, lease – should best suit your circumstances.
You should also be prepared to haggle – this seems to be accepted practice when buying a second hand car, but less so for new cars. Dealers can be persuaded to give you a discount on a new car. I can tell you how to approach this, or I can do this for you.  Discounts of £1000's can be negotiated on new cars if you know how to go about it and are prepared to ask. 
I understand that for many people buying a car is more than just a practical decision. Many people love cars and have a particular affinity with a certain brand or model. I will take this into account in advising you – but could also offer you an alternative that you hadn't considered.
I can also help you to avoid buying dealer add-ons which are often at hugely inflated prices. Examples of this are paint and upholstery protection or GAP insurance. Depending on your needs of course, some of these products may suit you and, if so, I can help you find them far more cost-effectively.