My name is Duncan Wood. I am passionate about motoring and reducing the costs associated with it.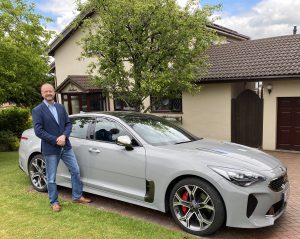 I have bought and sold many cars over the years through specialist car websites and at dealerships. I ensure I buy the best car for the required purpose at the best possible price.
I have built up an extensive knowledge of the car and associated markets and continue my research on a daily basis.
Friends, colleagues, acquaintances and others have been asking me for years how to sell their car, which car to buy next, how to go about buying it and so on.
Bristol Car Consultant was born out of a desire to help others benefit from my knowledge and save money. No-one wants to feel that they are paying too much, or not being paid enough for something. My advice can prevent this happening.
All of the above requires some specialist knowledge in order to really save money. As with any subject area, if you are not aware of the intricacies you are dealing with, you will not know if the facts you are being given are right, and whether the costs suggested are fair or not.
There is a huge amount of information in relation to the car market available online if you look hard enough, but it can be time-consuming to find it, and there are conflicting opinions as allegiances to car firms are many within the motoring press.
Bristol Car Consultant allows me to offer my knowledge of the car market to you and almost certainly save you time and money overall.